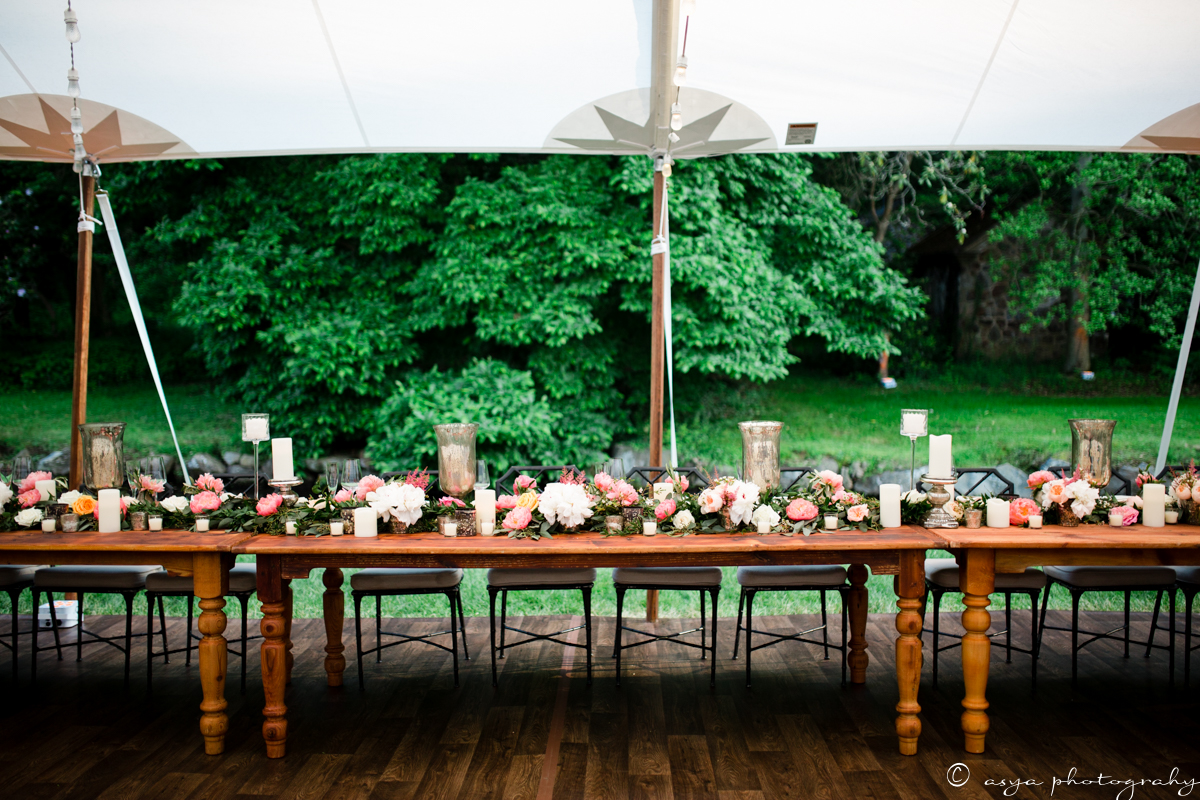 Frequently Asked Questions
if I arrive early for an event, what can I do?
If you are a guest at the wedding, you are entitled to a complimentary garden and gallery pass the weekend of the event. You can claim your pass at the front desk located in the lobby of the Visitors Center. With 1,000 acres to roam, just don't tire yourself out before night begins!
May I bring in my own caterer?
Restaurant Associates is the exclusive caterer at Winterthur Museum and Country Estate.
Are there any event restrictions?
We do not limit which vendors you decide to choose for your special day. However, we recommend certain professionals whom are familiar with our estate as well as the vendor rules and regulations. These vendors can be found here.
What is your event capacity?
We have multiple spaces to choose from based on your event requirements. Please find maximum capacity per space located here.
in addition to catering costs, are there rental fees associated with the event space?
Yes, please find a breakdown of these fees here.
Am I able to take engagement or wedding photos on the estate?
A special inclusion to having your wedding at Winterthur Museum is exclusive access to the estate for your wedding photos. You are not granted access to taking engagement or wedding photography on the estate unless you are getting married at Winterthur.
Is a tasting included in your wedding packages?
Yes. Once your wedding is booked, our sales manager will work with you to schedule a tasting. These typically take place 6 months before your wedding date. Additional charges do apply for any additional guests other than the bride and groom.
If we plan to have our ceremony on the estate, when is our rehearsal?
The night before your big day we schedule your rehearsal. They can not be scheduled any later than 4pm. A member of our sales team will be on hand to assist during that time.
when do i have to GUARANTEE our number of guests?
Your final guest count is due no later than (5) days before your event date.
How much do you require for our First deposit?
Your first deposit is 30% of your estimated catering invoice, 50% of venue fees plus the required membership fee.
Have any additional questions?
Email us at ccater@winterthur.org or call (302) 888-4910
Fill out our contact form here.
Is my deposit refundable and what is your cancellation policY?
The required membership fee is non-refundable. Venue fees are fully refundable (6) months prior to your event. Catering fees are fully refundable refundable up to (30) days before your event minus any incurred expenses.